Ohio State Energy Partners announces return of campus-wide student energy competition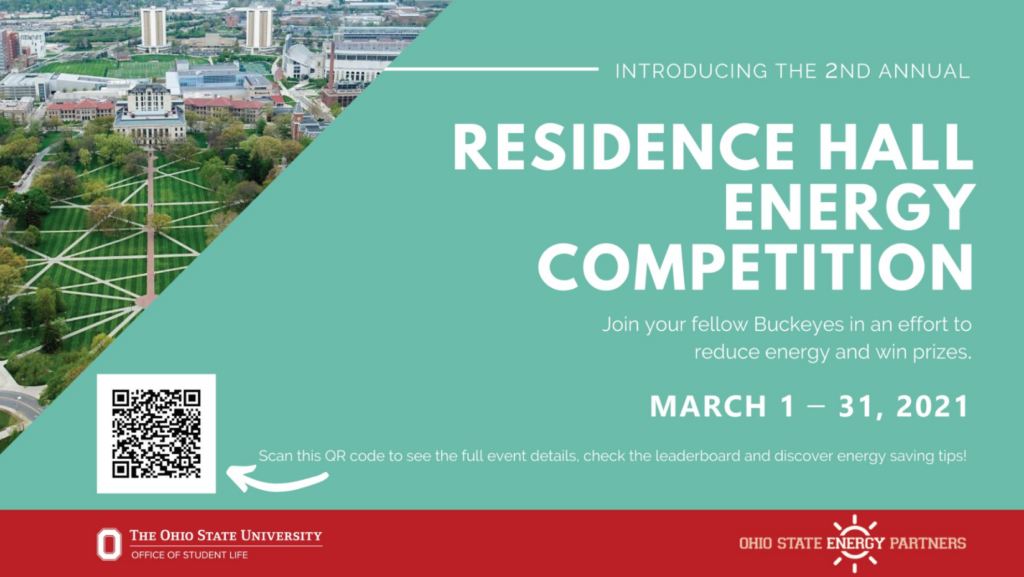 March 25, 2021
COLUMBUS, Ohio – The Ohio State Energy Partners announce the 2nd Annual Residence Hall Energy Competition which will include 20 residence halls at The Ohio State University's Columbus campus from March 1 to March 31, 2021.
Each participating residence hall will compete to consume less energy compared to their baseline energy use documented at the beginning of the competition.
The hall with the highest percentage reduction during the four-week event will be recognized at the end of the competition for their energy saving efforts.
The data will be captured using smart meters, digital meters that document all energy use in an entire building every 30 seconds. The meters measure the amount of electricity, chilled or hot water that the building uses.
The event celebrates a 33% increase in participation from 2019's energy competition that included 15 residence halls.
At the conclusion of 2019's competition, the top three residence halls reduced electricity use by an average of nine percent.
###
Ohio State Energy Partners is a joint venture of ENGIE and Axium Infrastructure, which was selected in 2017 by Ohio State to operate, maintain and optimize the university's utility system at the more than 400-building campus in Columbus, Ohio, under a 50-year contract.