Our Commitment
Our agreement with The Ohio State University is designed to conserve energy and further Ohio State's academic mission.
Sustainability leadership
We're helping Ohio State become an international leader in sustainability through implementation of innovative technologies and ideas.
Energy reduction
We're helping Ohio State meet its goal of reducing overall energy consumption by a minimum of 25 percent within 10 years. To reach this goal, the partnership is designing a series of interrelated energy conservation projects tailored to Ohio State's specific needs.
Cost reductions
We're reducing operating and maintenance costs by ENGIE's global O&M expertise and through new and improved technologies.
Service reliability
We're committed to uninterrupted service and occupant comfort in all Columbus campus buildings.
Academic Collaboration
We've committed $150 million to support various academic collaboration initiatives including the Energy Advancement and Innovation Center, outside the scope of the Comprehensive Energy Management Project.
Energy conservation collaboration to help the university meet its energy efficiency goals.

Ohio State Energy Partners will collaborate with Ohio State to continuously look for ways to extend energy conservation measures across the entire campus, which the university will approve before implementation. These measures will help the university to meet or exceed its target reductions in overall energy consumption.
Current and Future Energy Efficiency Projects
Reaching our goals
The partnership will propose a series of interrelated energy conservation measures tailored to Ohio State's specific needs. Future energy conservation measures utilizing the newest technologies will be developed in cooperation with the university.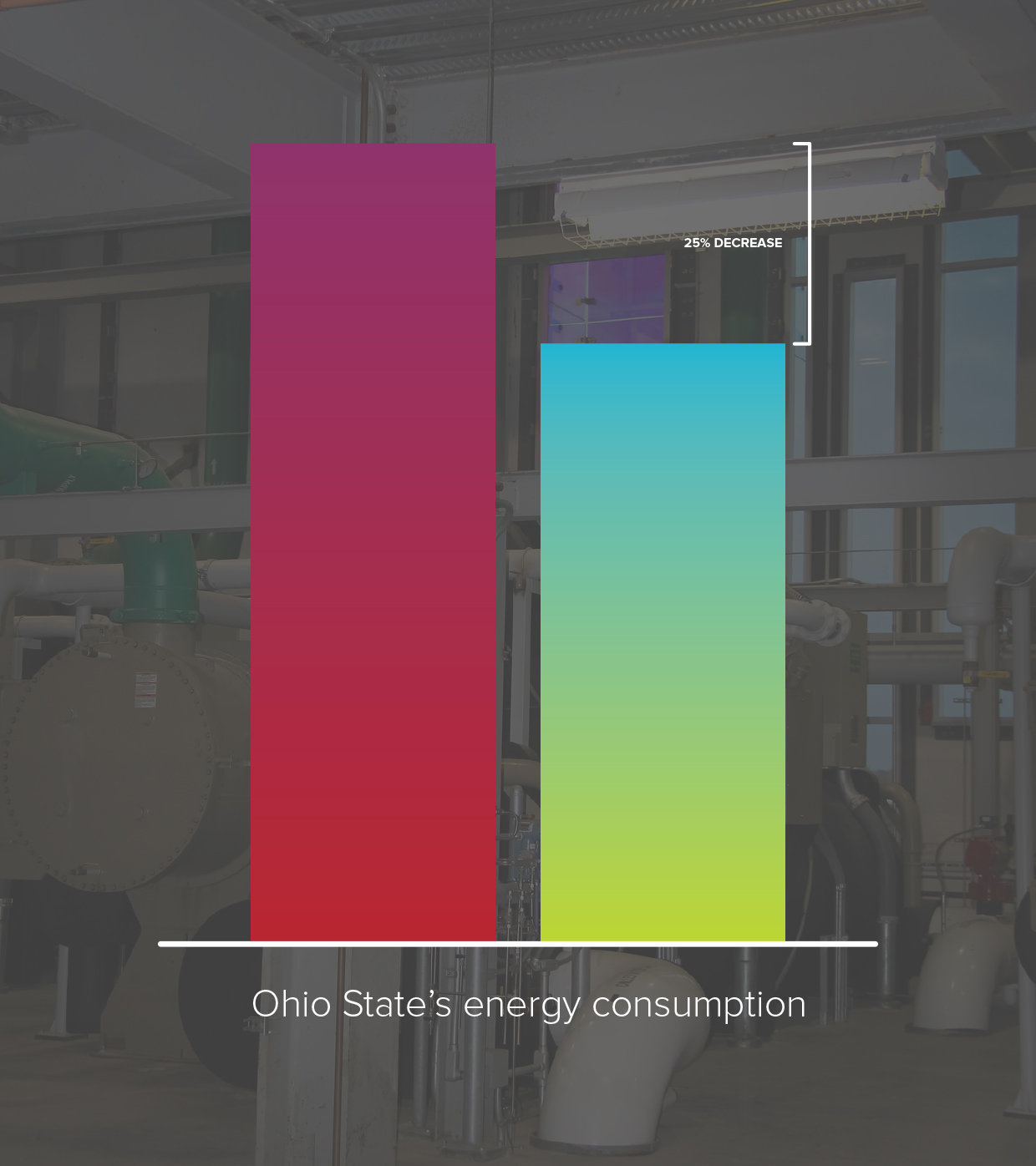 Minimum of 25% reduction in energy consumption within 10 years.