Ohio State Energy Partners sponsors third annual WestFest event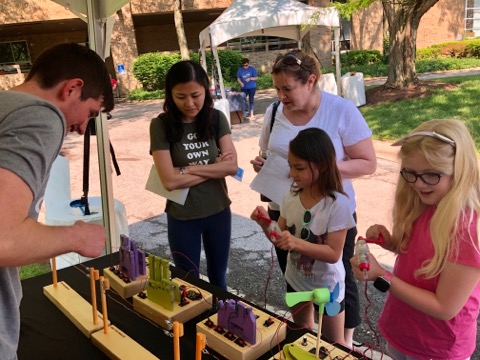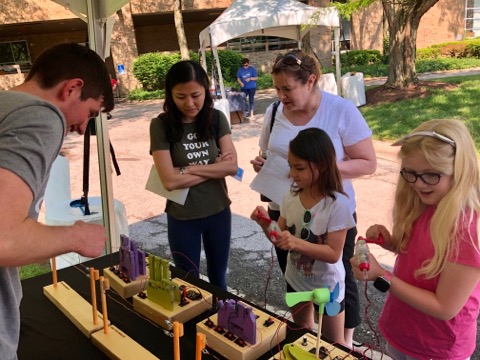 COLUMBUS, Ohio – Ohio State Energy Partners (OSEP) sponsored and participated in a free public event showcasing sustainability and outreach across central Ohio and at The Ohio State University at the third annual WestFest event on Saturday, May 18 at Ohio State's West Campus Quad.
WestFest showcases what Ohio State researchers and community partners are discovering to protect our environment, improve how we use our natural resources, and enhance our daily lives. During this event, people of all ages interacted with displays and hands-on activities highlighting the technology, discoveries and resources available across central Ohio.
OSEP was one of 23 exhibitors and featured a "mini-city" equipped with lights, solar, wind and natural gas power and hand cranks that convert kinetic energy into electrical energy to light up the city and turn a wind turbine.
"These events are just as valuable for the public as they are for the organizations," says Gregg Garbesi, managing director at ENGIE. "I was surprised to learn that hard hats can be made from plant materials like sugarcane and we are researching how to acquire them for our personnel."
To learn more about WestFest, visit go.osu.edu/westfest.
###
Ohio State Energy Partners is a joint venture of ENGIE and Axium Infrastructure, which was selected in 2017 by Ohio State to operate, maintain and optimize the university's utility system at the more than 400-building campus in Columbus, Ohio, under a 50-year contract.